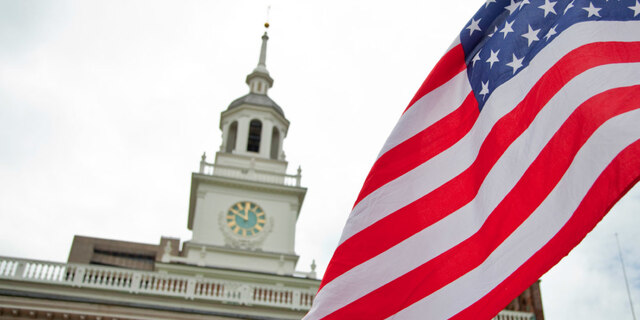 D. King for IVCC
M. Edlow for IVCC
"We hold these Truths to be self-evident, that all Men are created equal..."
Goods, ideas, and people intermingled in early Philadelphia. In this diverse city, a new republic was born. The Declaration of Independence and U.S. Constitution were both debated and signed inside Independence Hall.  Nearby sits the Liberty Bell, an international symbol of liberty. 
Independence National Historical Park preserves and interprets Park resources significantly associated with the American Revolution and the founding and growth of the United States of America, to improve public understanding of the historic people, events, and ideas associated here and inspire individuals.
National Park Service Sites
Historical Buildings & Sites
Sort: