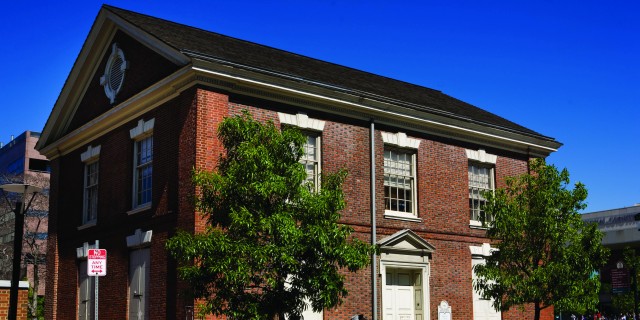 Photo by J. Smith for Visit Philadelphia
At the time of the American Revolution, a rift occurred among Pennsylvania's Quakers, or members of the Society of Friends.

A group calling themselves "Free" Quakers supported the the Revolution, while the majority of Friends contended that there was no justifiable reason for going to war.
The Free Quakers came together and established their own place of worship in this building in 1783, after having been disowned or "read out of meeting" by the mainstream Friends. Thirty - fifty men and women regularly attended this meeting, including Betsy Ross.
Accessibility
Wheelchair Accessible
Service Animals Welcome