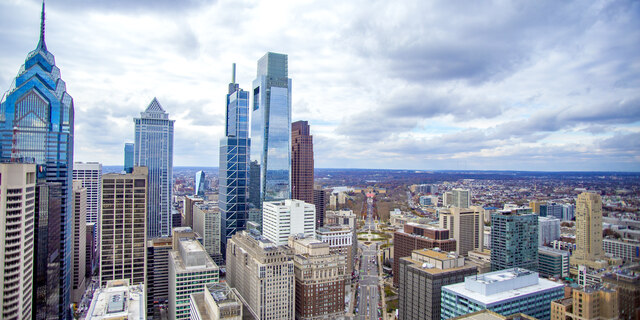 Video by D. King for Bluecadet
Photo by M. Edlow
The best trips start at the Independence Visitor Center.
Seeing the best of the City of Brotherly Love is as simple as starting at the right place.

Independence Visitor Center is the gateway to Independence National Historical Park, and the official visitor center of Philadelphia.

Our friendly staff provide free, personalized service and helpful information in a safe, clean, and sanitized environment.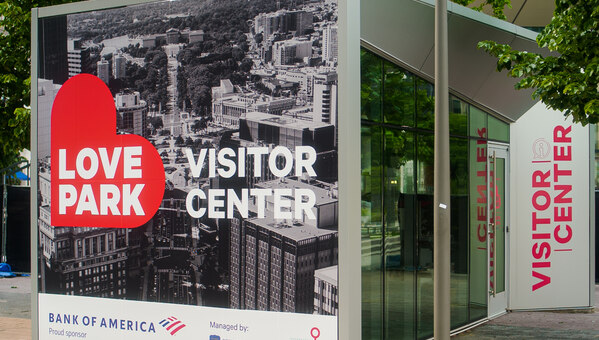 With the historic Welcome Center building undergoing renovations for other uses, SMP Architects designed a stand-alone visitor services kiosk with a minimal footprint to invite visitors in and respond to the existing architecture in LOVE Park. The new kiosk allows visitor center staff to provide information, sell tickets, and serve as a resource to all visitors in this area of Center City. (Photo © D. King)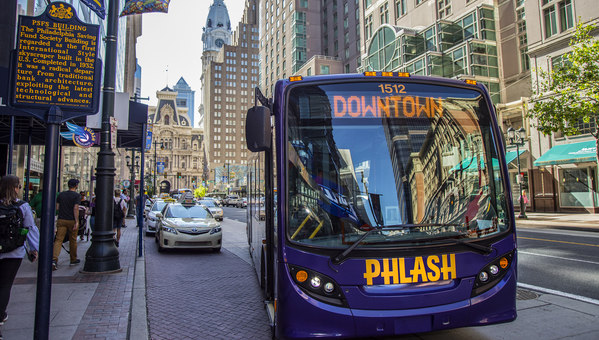 The Philly PHLASH Downtown Loop is the most convenient way for visitors to get around, with 19 stops located near must-see attractions.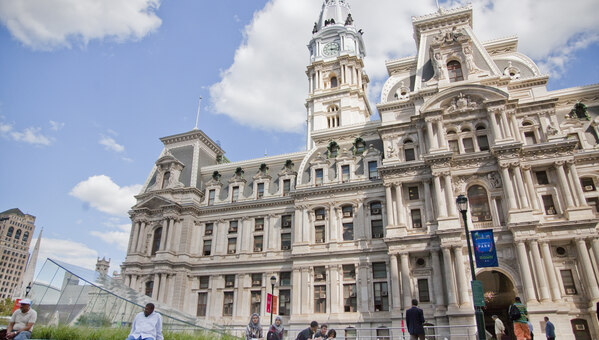 Learn about the art, architecture, and history of Philadelphia's City Hall on a NEW guided walking tour around the building's perimeter! Tours meet and depart from the LOVE Park Visitor Center.