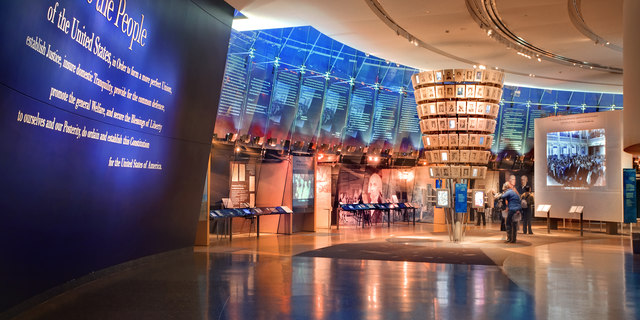 Photo by G. Widman for Visit Philadelphia
National Constitution Center
The National Constitution Center is the first and only institution in America established by Congress to "disseminate information about the United States Constitution on a nonpartisan basis in order to increase the awareness and understanding of the Constitution among the American people." The Constitution Center brings the Constitution to life by hosting interactive exhibits and constitutional conversations; and inspires active citizenship by celebrating the American constitutional tradition.
As the Museum of "We the People," the Constitution Center features hundreds of interactive exhibits, engaging theatrical performances, and original documents of freedom. As America's town hall, the National Constitution Center hosts constitutional debates across a range of broadcast and digital media platforms.
As a national and international center for civic education, the Constitution Center offers cutting edge constitutional seminars, discussions, course materials, and interactive and digital resources for students of all ages.
Hours
Monday - Saturday
9:30 a.m. - 5 p.m.
Accessibility
Wheelchair Accessible
Sign language interpreter
Service Animals Welcome
Audio Description
Assistive Listening Systems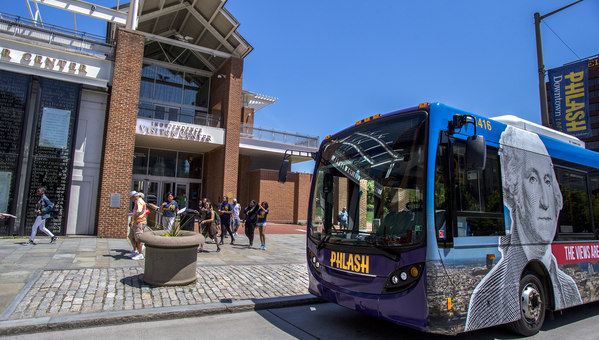 The Philly PHLASH Downtown Loop is the most convenient way for visitors to get around, with 20 stops located near must-see attractions, including this one!
Open Through Dec. 31, 2019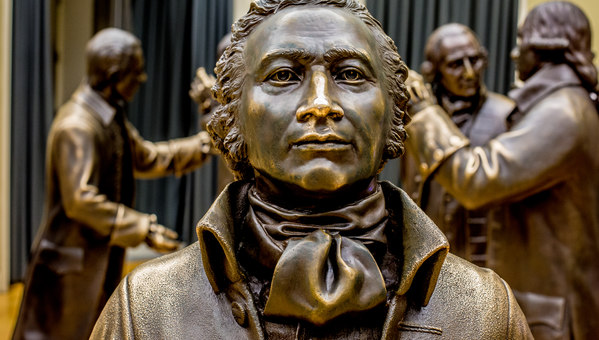 Hamilton: The Constitutional Clashes that Shaped a Nation
This compelling new exhibit highlights the competing ideas of Alexander Hamilton and his legendary rivals. This compelling exhibit is included with general admission.