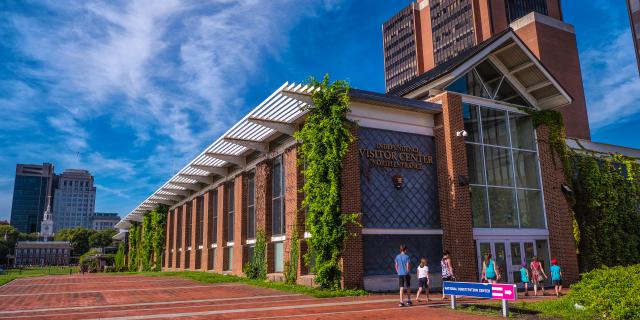 Independence Visitor Center
Photo by J. Fusco for IVCC
Starting here can lead anywhere.
Welcome to your first stop for visiting Philadelphia! The Independence Visitor Center is the perfect place to begin any trip. After starting here, you'll know where to go, what to see, and how to get there.
We have the City of Brotherly Love covered, from the Delaware River Waterfront and Historic District, to the Benjamin Franklin Parkway and Fairmount Park. 
Make the most of your time in Philadelphia by starting here.
Plan Your Visit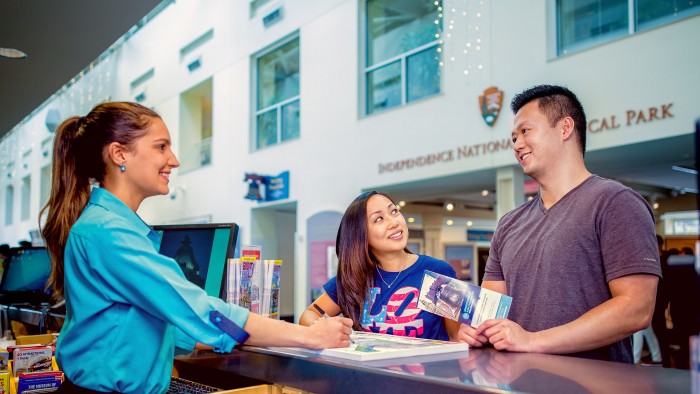 Visitor Services
Our multilingual Visitor Services Representatives are fluent in eleven languages, and have more than 70 years of combined hospitality experience, to help all visitors with everything from trip-planning, to accessibility accommodations.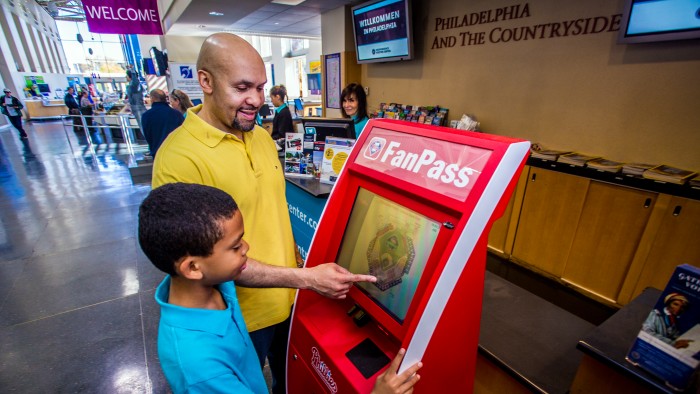 Buy Tickets
Tickets to more than 100 local museums, tours, attractions, and events are available for purchase, online and at our Visitor Services Desk, including exclusive seasonal deals, like tickets to Phillies home games, available at our Fan Pass Kiosk.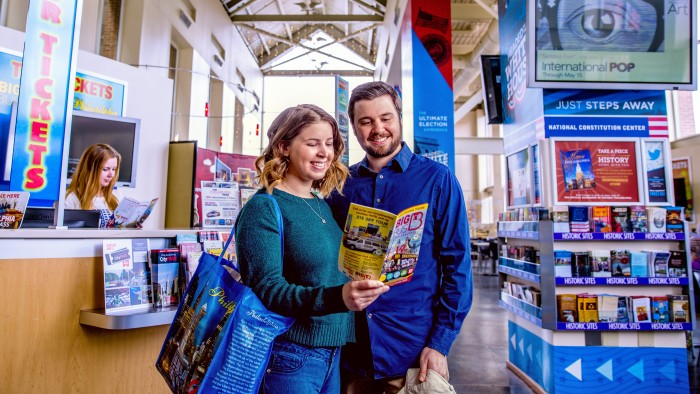 Maps & Brochures
Browse through hundreds of free regional maps and brochures, including international editions in nine languages, and pick up a free copy of the latest issue of the Historic Philadelphia Gazette.
Located in the heart of Independence National Historical Park, the Visitor Center is the exclusive location to pick up free, timed tickets to tour Independence Hall. Meet National Park Service Rangers and learn about other sites, like the Liberty Bell.
Experience & Enjoy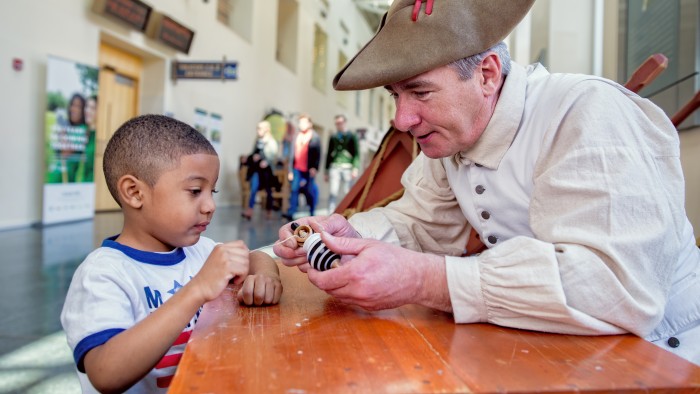 History Makers
Meet Colonials who offer tales and good cheer about life in 18th Century Philadelphia. Learn and watch them practice their crafts, including quill pen calligraphy, "sawdust dolls," and watercolor art.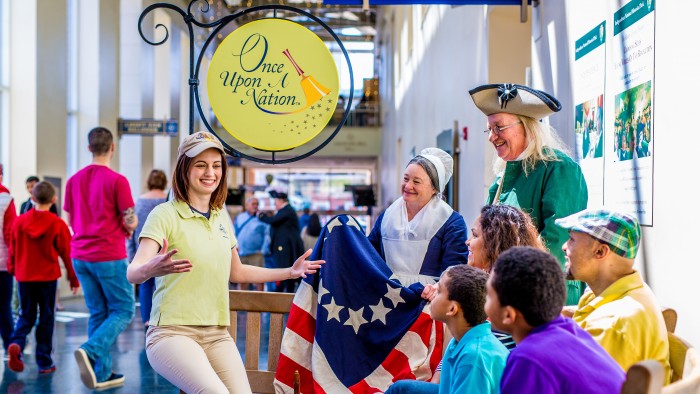 Once Upon A Nation Storytelling Bench
Enjoy true stories from Philadelphia's past with this free, award-winning program every summer and on special holidays! Storytelling Benches are located throughout the Historic District, including one right here in the Visitor Center.  
Relax & Recharge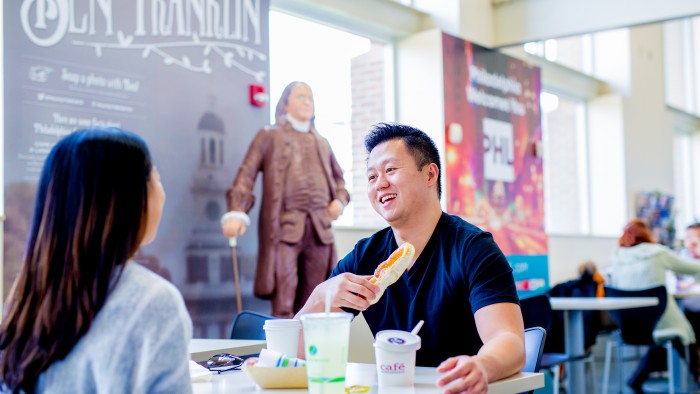 Café Independence
Conveniently located inside the Visitor Center, this café offers freshly prepared sandwiches and salads, freshly brewed coffee, and authentic Philadelphia favorites like water ice and soft pretzels.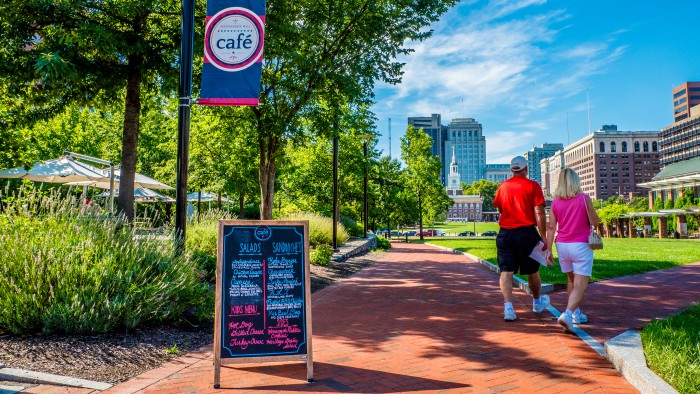 Independence Mall Café
Enjoy a beautiful outdoor dining experience in the heart of America's Most Historic Square Mile in this seasonal café, open seasonally, May - October. Bites and brews by Brûlée Catering.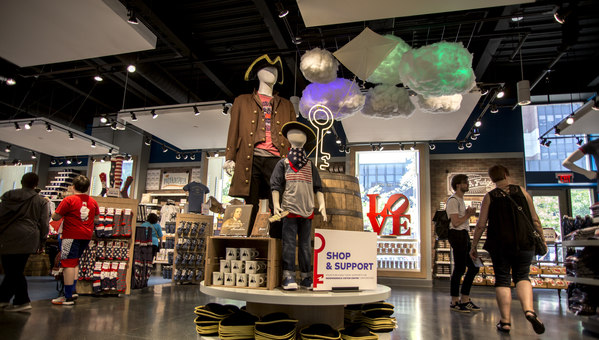 The official gift shop of Greater Philadelphia is now updated and doubled in size! With products like fresh, locally made fudge; Philly-themed souvenirs; and apparel made by local artists, the new shop is an instant favorite among both international and local visitors.


Facilities & Accessibility
Parking:
Convenient, on-site parking is available for visitors starting at the Visitor Center at the AutoPark at Independence Mall, a 24-hour, secure parking garage located below the Visitor Center. 
Wheelchair Rentals:
Wheelchairs rentals are available at the National Park Service Desk. Visitors must fill out a provided form and present a picture I.D. to reserve a manual wheelchair at no cost. Based on availability and provided on a first come, first served basis.
American Sign Language (ASL):
ASL interpretation is available by request.  Please call (215) 597-7130 at least 14 days prior to your visit.
Stay Connected:
Get away without getting off the grid! Free Wi-fi is available throughout our building, so you never have to go unplugged. Cell phone charging is also available for free at our Charge-It Spot.
Hearing Impaired:
Open captions are available on all Independence National Historic Park films. Assistive Listening Devices are available upon request.
A portable Loop System is available at the Visitor Services Desk, compatible with all telecoil equipped hearing aids, cochlear implants, and induction loop receivers. A receiver with headphones is also available for persons without compatible hearing aids.