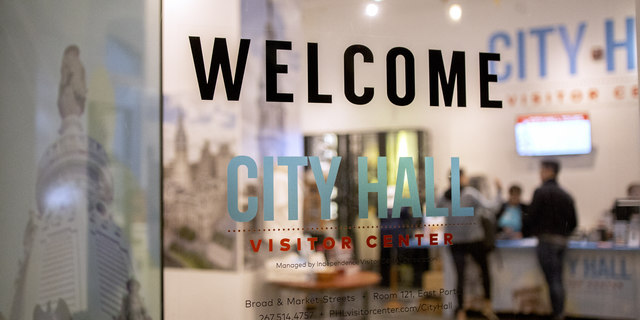 M. Edlow for IVCC
City Hall Visitor Center provided visitor services in City Hall, located at 1 S. Penn Square, Room 121, Philadelphia, 19107.
Friendly Visitor Services Representatives offer free trip-planning advice and information. 
Other visitor services available include free maps and brochures, ticket sales to local attractions, and a gift shop with souvenirs dedicated to William Penn. 
Exterior Tours of this architectural treasure are now available. Click on City Hall Exterior Tour to learn more and purchase advance tickets online.
Hours
1 S Penn Square, Room 121
Philadelphia, PA 19107