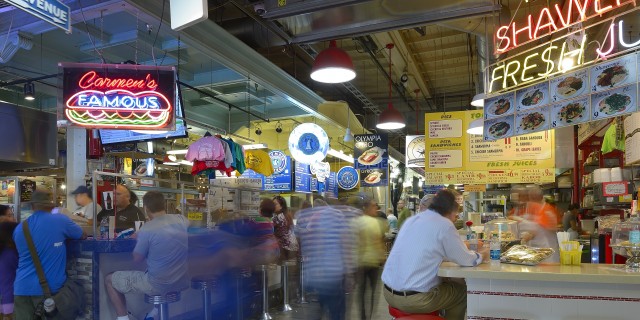 Photo courtesy of Reading Terminal Market
As seen on the Food Network, Cooking Channel, Travel Channel, and HGTV, Reading Terminal Market is Philadelphia's original source for fresh food, open since 1893.
Experience one of America's oldest and largest public markets, home to 80 independently-owned local merchants offering a wide array of prepared foods including Philly cheesesteaks, Italian hoagies, Pennsylvania Dutch fare, and the city's widest variety of ethnic foods under one roof.
Also find an incredible selection of produce, meat, seafood, cheese, baked goods, confections, flowers, kitchenware, and jewelry.
Hours
8 a.m. - 6 p.m.
Open Daily
Accessibility
Wheelchair Accessible
Service Animals Welcome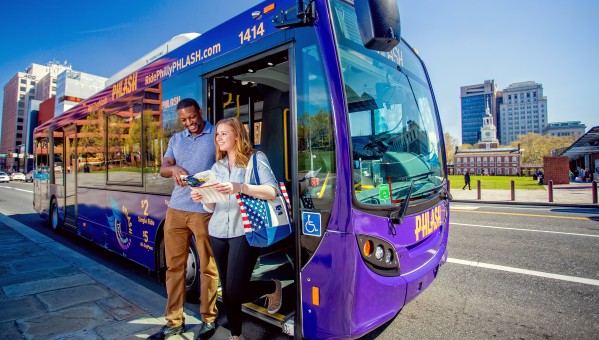 The Philly PHLASH® Downtown Loop is a visitor-friendly public transit service that makes it convenient and affordable to get around Philadelphia, with stops located near must-see attractions throughout the city.