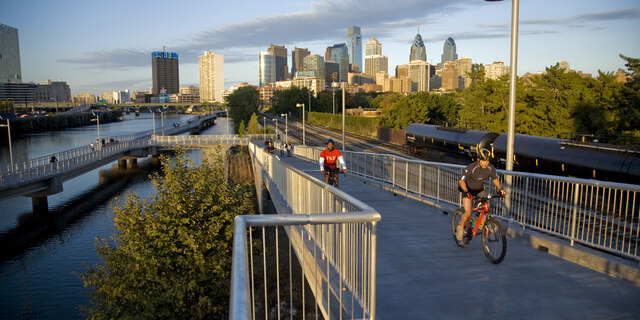 D. King for IVCC
M. Edlow for Visit Philadelphia
Explore the City of Brotherly Love with ease.
Philadelphia's centralized location (just 100 miles south of New York City and 133 miles north of Washington, D.C.) make it a convenient travel destination, and the city itself is one of the easiest for visitors to navigate—by car, foot, bus, or bike.

Before European colonization, the area was inhabited by the Lenape, whose village name referenced its easy navigability: Nitapèkunk (today's Fairmount Park area) translates as "Place that is easy to get to."
After deeming the area the "most convenient place upon the Delaware River for health and navigation," William Penn purchased the land from the Lenape, and founded the modern city with streets laid out in a grid to promote green urban living.
Getting to Philadelphia: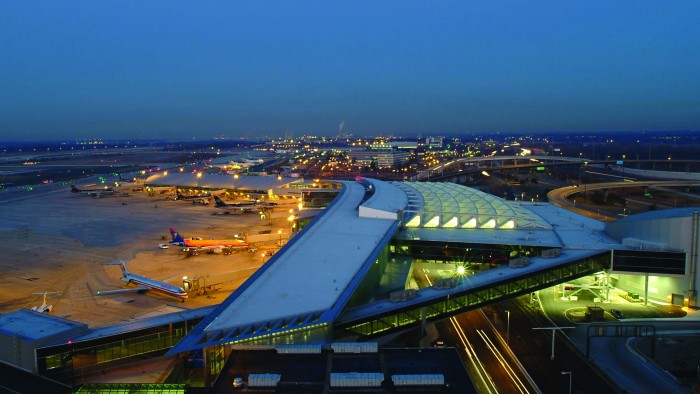 From the Airport
Located just seven miles from downtown Philadelphia, Philadelphia International Airport is easily accessible from Interstates 76, 95, and 476.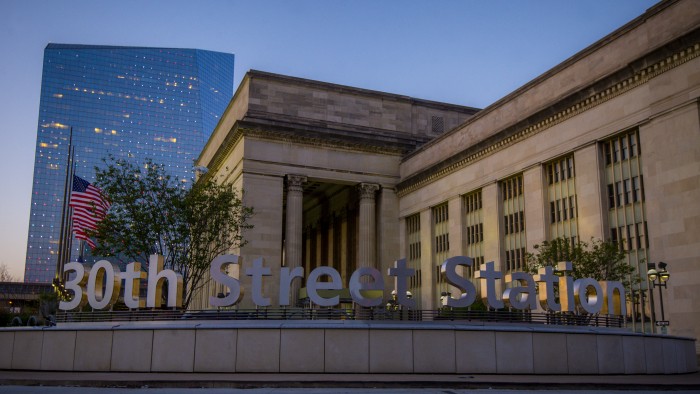 By Train
30th Street Station is a major intercity rail transit hub. Located between Center City and West Philadelphia, it provides connections to Amtrak, NJ Transit Rail Service, and all SEPTA Regional Rail Lines.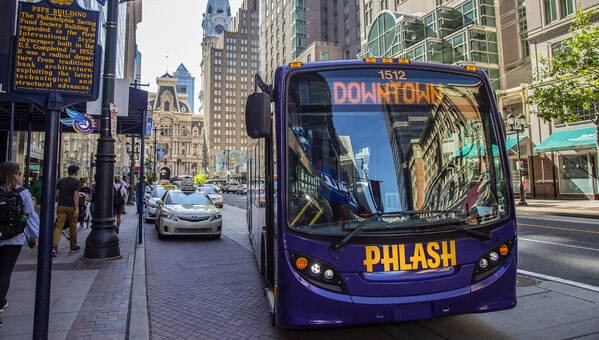 The Philly PHLASH® Downtown Loop is the most convenient way for visitors to get around, with 20 stops located near must-see attractions.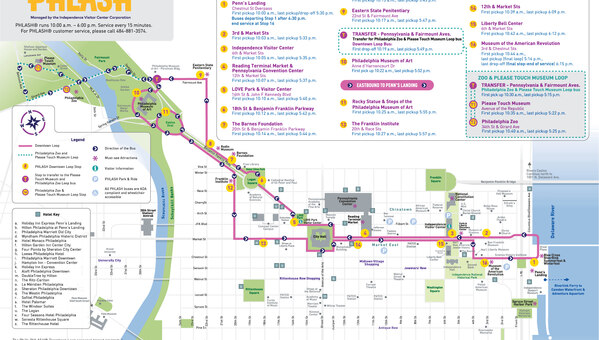 The PHLASH route has stops located near popular destinations and must-see attractions, from the Delaware River Waterfront to Fairmount Park.
Getting Around the City: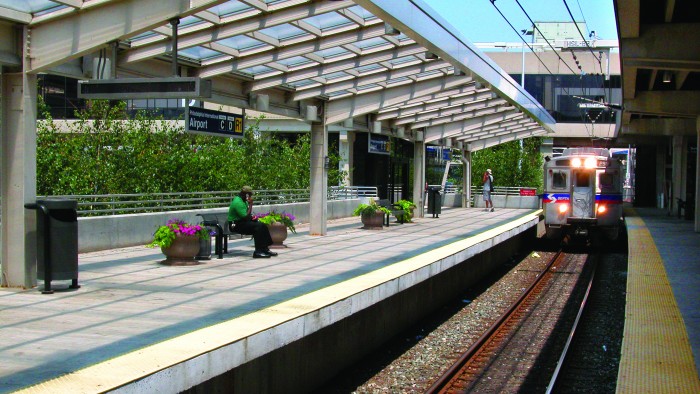 On Public Transit
SEPTA offers a vast selection of routes on many modes of public transit, including: buses, trolleys, subways, and regional railways. In 2018, SEPTA debuted a re-loadable plastic card for fares, the SEPTA Key, available for purchasing and reloading at Independence Visitor Center.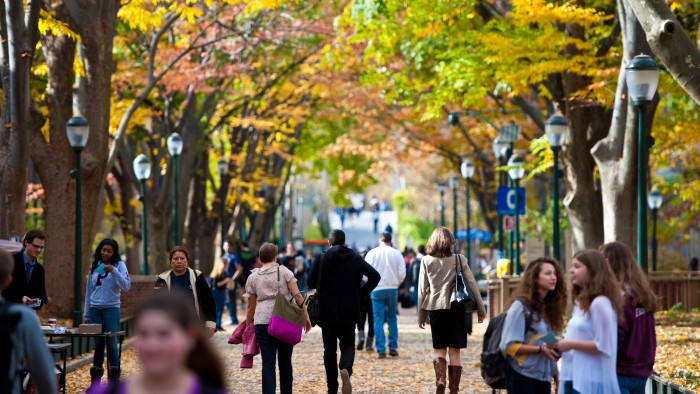 On Foot
Voted one of top five most walkable cities in the nation, Philadelphia features tree-lined streets and neighborhoods that make exploring on foot the perfect way to see the City of Brotherly Love.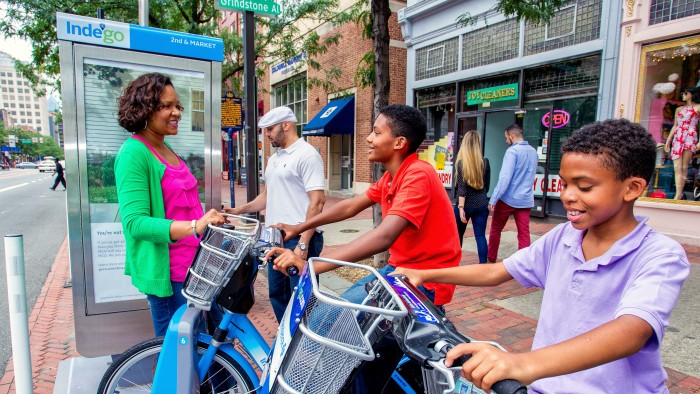 On Bike
Get around Philadelphia on two wheels is even easier with the city's bike sharing program, Ride Indego, which has 1000 bicycles available at 125 stations throughout the city, including one located right outside Independence Visitor Center at 5th and Market Streets.
What is the best way to get around Philadelphia?
Philadelphia is a wonderful city to explore on foot. Try our visitor-friendly downtown bus loop, the Philly PHLASH, or the city's bike sharing program, Ride Indego. Check out our Get Around page for more suggestions on how to make navigating Philly a breeze.
Where is the closest place to park by Independence Hall?
Convenient, onsite parking is available for visitors who start at the Visitor Center. The AutoPark at Independence Mall is a 24-hour, fully enclosed parking garage operated by the Philadelphia Parking Authority. Entrances are located on both 5th and 6th Streets, between Market and Arch Streets.
Are strollers permitted on the PHLASH?
Collapsible strollers are permitted to board the PHLASH at the driver's discretion. Riders must collapse the stroller before boarding.