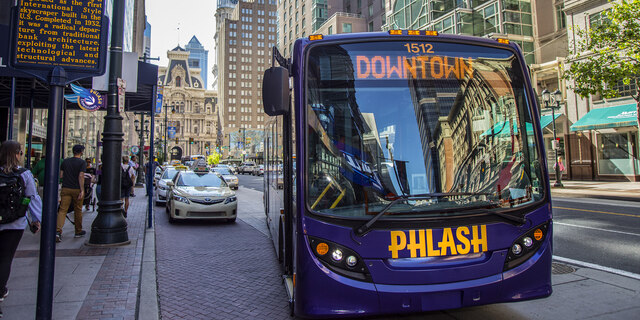 M. Edlow for IVCC
PHLASH service will resume in Spring 2022!
The Philly PHLASH® Downtown Loop is a visitor-friendly public transit service managed by Independence Visitor Center Corporation, which provides access to 19 stops located near must-see attractions, from Penn's Landing to Fairmount Park. Click to download a route map (PDF).
PHLASH is the most affordable way to get around, at just $2 per ride, $5 for a One-Day Pass, and $9 for a Two-Day Pass (available for two consecutive days as an online-exclusive deal). Children 4 & under, seniors, and SEPTA Key and Pass holders always ride free! 

Health Requirements: Face masks are required on all public transit by federal mandate. Riders are asked to please wear a face mask while waiting at a PHLASH stop, and on the vehicles at all times. Please follow all posted health requirements to keep fellow passengers and drivers safe during the COVID-19 pandemic.
Pricing
$9/Two-Day Pass (online exclusive)
Hours
Service resumes Spring 2022
Accessibility
Wheelchair Accessible
Service Animals Welcome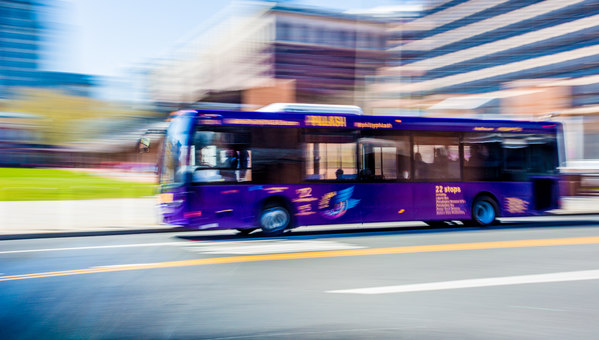 Find PHLASH on-the-go on your smartphone or mobile device for service alerts and transit updates.