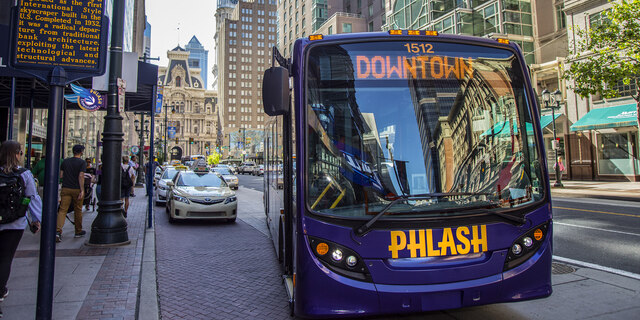 M. Edlow for IVCC
The PHLASH season returns April 28, 2023!
The Philly PHLASH® Downtown Loop is a visitor-friendly public transit service managed by Philadelphia Visitor Center Corporation, which provides access to 19 stops located near must-see attractions, from Penn's Landing to Fairmount Park. Click to download a route map (PDF).
PHLASH is the most affordable way to get around, at just $2 per ride, $5 for a One-Day Pass, and $9 for a Two-Day Pass (available for two consecutive days as an online-exclusive deal). Children 4 & under, seniors, and SEPTA Key and Pass holders always ride free! 

Health Requirements: Face masks are not required on public transit. Indoor venues and attractions along the PHLASH route may require masks. Please follow all posted health requirements to keep fellow passengers and drivers safe.
Pricing
$9/Two-Day Pass (online exclusive)
Hours
The PHLASH season starts April 28, 2023
April 28 - September 4: Daily Service
10 a.m. - 6 p.m.
September 8 - December 24: Friday to Sunday Service
10 a.m. - 6 p.m.
December 26 - December 30: Daily Service
10 a.m. - 6 p.m.
Accessibility
Wheelchair Accessible
Service Animals Welcome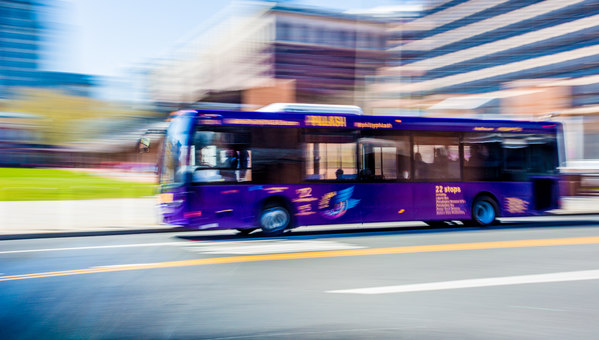 Find PHLASH on-the-go on your smartphone or mobile device for service alerts and transit updates.