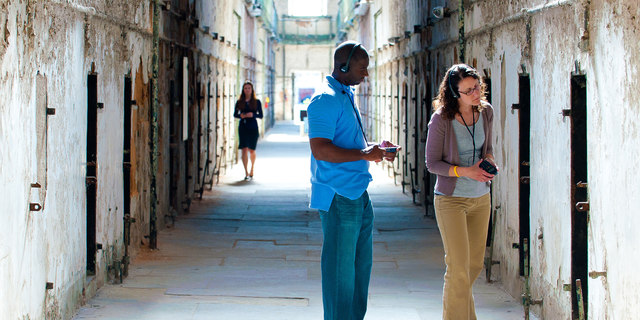 Photo by J. Fusco for Eastern State Penitentiary
Eastern State Penitentiary
Eastern State Penitentiary was once the most famous and expensive prison in the world, but stands today in ruin, a haunting world of crumbling cellblocks and empty guard towers. Known for its grand architecture and strict discipline, this was the world's first true "penitentiary," a prison designed to inspire penitence, or true regret, in the hearts of prisoners. Its vaulted, sky-lit cells held approximately 80,000 people during its 142 years of operation, including bank robber "Slick Willie" Sutton and "Scarface" Al Capone.
Visitors tour the historic site using "The Voices of Eastern State" Audio Tour, the organization's signature program, which is narrated by actor Steve Buscemi and features the voices of former prisoners and correctional staff. The audio tour guides visitors through the penitentiary complex. Explore history exhibits like the synagogue, Al Capone's Cell, and Death Row. Learn more about the criminal justice reform today with The Big Graph and Prisons Today. View a collection of critically acclaimed, site-specific artist installations.
Hours
Open Daily
10 a.m. - 5 p.m. (last reservation 3:30 p.m.)
Accessibility
Wheelchair Accessible
Service Animals Welcome
Large Print
Assistive Listening Systems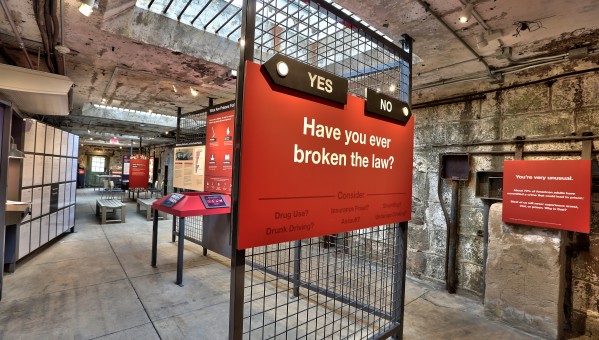 Prisons Today: Questions in the Age of Mass Incarceration
This groundbreaking, interactive exhibit explores the purpose and effectiveness of prisons today. Access is included with regular admission.