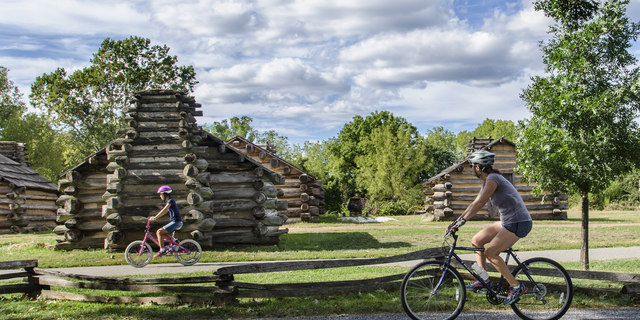 Photo by R. Kennedy for Visit Philadelphia
Located northwest of Philadelphia, Montgomery County includes Valley Forge National Historical Park, quaint villages, world-class shopping and dining destinations. 
Discover a vibrant arts scene, and 75 world-class hotels and accommodations. Indulge at 5-star restaurants, trendy bistros, lively neighborhood brewpubs, and romantic inns. Shop till you drop in quaint villages and the country's largest retail shopping mall: King of Prussia, or save big at Philadelphia Premium Outlets.
Exercise your freedom in Valley Forge, and explore Valley Forge National Historical Park.
There are activities and attractions for all ages and interests to enjoy in Valley Forge & Montgomery County
Location
Valley Forge
1400 N. Outer Line Drive
Visitor Center at Valley Forge
King of Prussia, PA 19406
United States