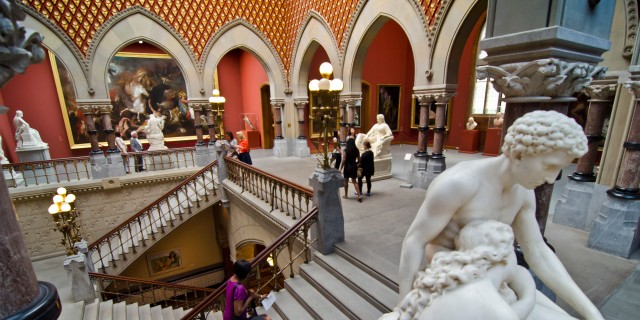 B. Krist for Visit Philadelphia
Pennsylvania Academy of the Fine Arts
Discover America's first art museum and school of the fine arts. Founded in 1805, the Pennsylvania Academy of the Fine Arts' renowned collection of American art spans two centuries and includes work by the country's greatest artists.
Hours
Tuesday - Saturday
10:00 a.m. - 5:00 p.m.
Wednesday
10:00 a.m. - 9:00 p.m.
Sunday
11:00 a.m. - 5:00 p.m.
Location
Pennsylvania Academy of the Fine Arts
118-128 North Broad Street
Philadelphia, PA 19102
United States