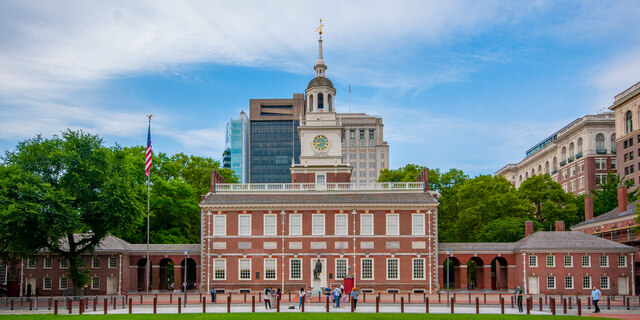 Photo courtesy of NPS
Independence Hall is the birthplace of America. In this building, the Declaration of Independence and U.S. Constitution were both debated and signed.
The legacy of the nation's founding documents - universal principles of freedom and democracy - has influenced lawmakers around the world and distinguished Independence Hall as a UNESCO World Heritage Site.
Hours
Open Daily
9 a.m. - 5 p.m.
Tours available on a first-come, first-served basis every 15 minutes
Up to nine visitors allowed per tour
Accessibility
Wheelchair Accessible
Sign language interpreter
Service Animals Welcome