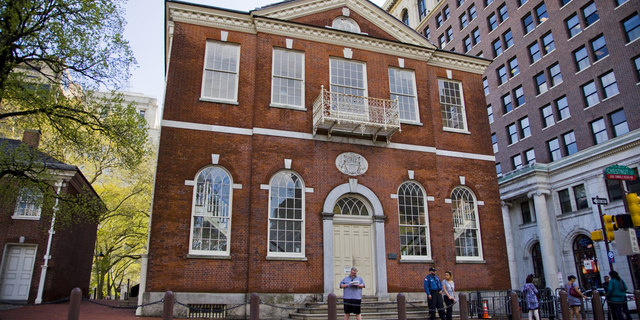 Photo by M. Edlow for Visit Philadelphia
Constructed between 1787 and 1789 as the Philadelphia County Court House, this building served as the meeting place of the
U. S. Congress from 1790 -1800. The House of Representatives met on the main floor, while the Senate assembled upstairs. Among the historic events that took place here were the presidential inaugurations of George Washington (his second) and John Adams; the establishment of the First Bank of the United States, the Federal Mint, and the Department of the Navy; and the ratification of Jay's Treaty with England.
Entrance is by Park Ranger-led tour from March through December. Tours are every 20 to 30 minutes, on a first come, first served basis. Visitors may explore on their own in January and February.
Hours
9 a.m. - 5 p.m.
Open Daily
Tours are every 20 minutes
Scheduled to close for renovations on September 18.
Accessibility
Wheelchair Accessible
Service Animals Welcome