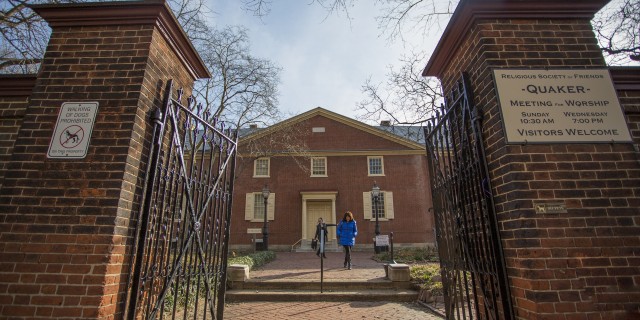 Photo by M. Fischetti for Visit Philadelphia
Since 1682, the property located at 320 Arch Street has been actively and continuously used by Quakers and the community, including William Penn himself. 
In 2011, Arch Street Meeting House became a National Historic Landmark and the Arch Street Meeting House Preservation Trust was formed. These two actions together a commitment to preserve Arch Street Meeting House and welcome the public in for programming to learn more about Quaker history. 
Public tours are available for a small donation. 
Hours
Building Open to the Public:
Friday and Saturday, 10 a.m. - 4 p.m.
Grounds Open to the Public:
Tuesday - Saturday, 9 a.m. - 5 p.m.