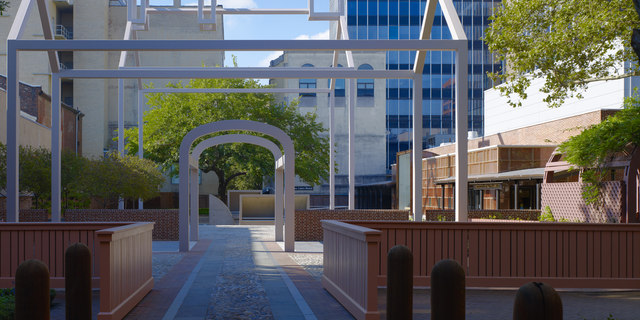 Photo courtesy of NPS
This site boasts archaeological and architectural remains of Benjamin Franklin's home, and a museum dedicated to this famous Founding Father.
Only the foundations of Franklin's home remain embedded in the ground, since the structure was demolished in 1812.  Steel "ghost structures" mark the location of Franklin's home and his grandson's printing business, to help visitors imagine their footprint. 

Franklin Court is located between Market and Chestnut Streets, and 3rd and 4th Streets. Visitors can enter through the gates and up the cobblestone path from Chestnut Street, or through the original brick passageway on Market Street.
Hours
Open Daily
9 a.m. - 5 p.m.
Accessibility
Wheelchair Accessible
Service Animals Welcome