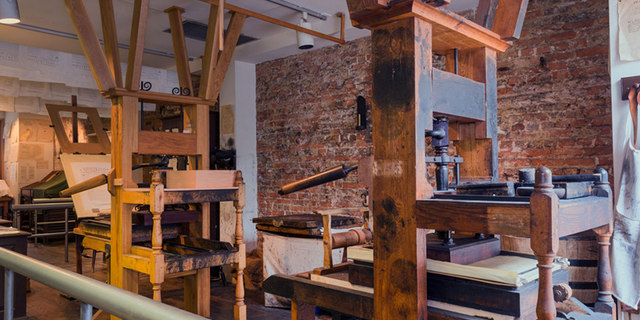 Photo courtesy of NPS
Visitors can see first-hand how an 18th century printing office operated and discover the pivotal role the printed word played in the American Revolution and the founding of the nation. Adjacent to the Printing Office is the house of Franklin's grandson, printer and newspaper publisher Benjamin Franklin Bache.
Hours
Open Daily, 10 a.m. - 5 p.m.
Accessibility
Wheelchair Accessible
Service Animals Welcome
Location
Franklin Court Printing Office
320 - 322 Market Street
Philadelphia, PA 19106
United States