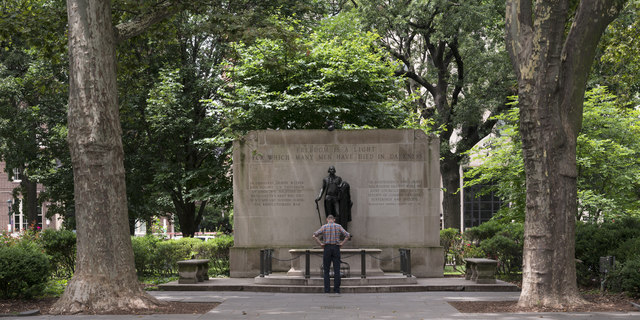 Photo courtesy of NPS
Pennsylvania's founder, William Penn, set aside five squares as parks for the public. Southeast Square, renamed Washington Square in 1825, served as a burial ground and pasture in the 18th century.
In the 19th century the city added trees, walks, benches, lamps, and an ornamental fence. An 1846 guidebook described the Square as "beautiful and fashionable."
In the mid-20th century, residents added a memorial to George Washington and his soldiers, the Tomb of the Unknown Soldier of the American Revolution. The memorial with its eternal flame remains the Square's centerpiece.
Accessibility
Wheelchair Accessible
Service Animals Welcome