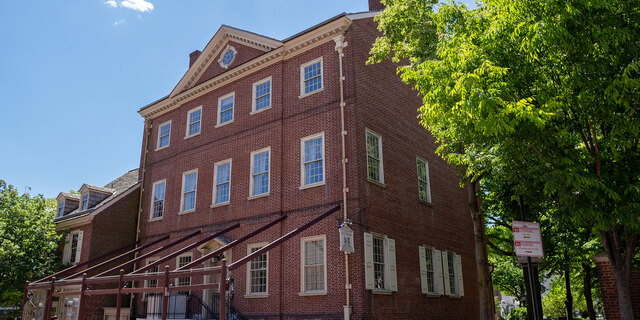 Courtesy of NPS
City Tavern was a popular gathering spot for residents and visitors alike in the late 1700s. Some members of the Second Continental Congress dined regularly here, and weekly balls took place on the second floor. John Adams described the place as "the most genteel tavern in America."
Although the original building was demolished in 1854, today's reconstruction from 1975 allows visitors to imagine Colonial life here. There are three rooms to view on the first floor of the building, and Park Rangers are available to answer questions. 
Admission is free, and no tickets are required to visit. Entrance is first-come, first-served. 
Hours
Currently Closed to the public
Accessibility
Wheelchair Accessible
Service Animals Welcome