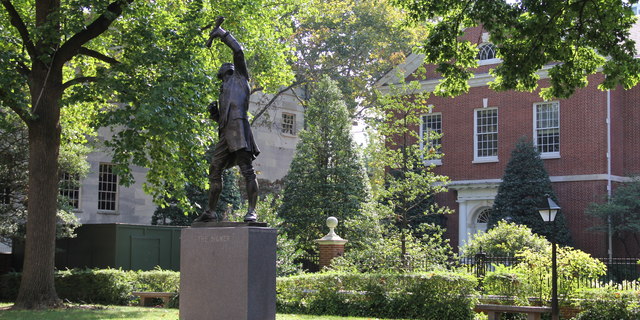 Photo courtesy of NPS
The Signer statue stands tall as a symbol for American freedom in the center of Signers Garden, a lovely green space right across the street from Independence Hall.
The Signer statue recognizes the spirit and deeds of the individuals who devoted their lives to the cause of freedom. The statue is modeled on George Clymer, a Philadelphia merchant and statesman who signed both the Declaration of Independence and the Constitution of the United States.
Signers Garden is a frequent meeting place for Independence National Historical Park and Historic Philadelphia programming.
Hours
Open Daily
7 a.m. - 8 p.m.
Accessibility
Wheelchair Accessible
Service Animals Welcome