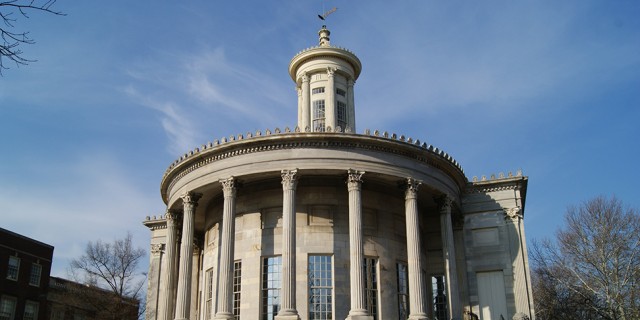 Photo courtesy of National Park Service
Designed by architect William Strickland, this 1834 Greek Revival masterpiece served as a place where businessmen exchanged everything from ship cargoes to real estate.
The building's primary tenant was the Philadelphia Exchange Company, but insurance companies, transportation firms, photographers, and architects also leased space here. The westward shift of Philadelphia's financial district eventually led to the close of this building as the city's mercantile hub.
Today, the Merchants' Exchange Building is headquarters for Independence National Historical Park. An exhibit in the lobby explores the transformation of the space over time.
Hours
Open to the Public
Exhibit on the first floor
Open Monday - Friday
8:30 a.m. - 4:30 p.m.
No Ticket Required for Public Exhibit
Capacity limited to 5 people.
Accessibility
Wheelchair Accessible
Service Animals Welcome
Location
Merchants' Exchange Building
143 South 3rd Street
Philadelphia, PA 19106
United States