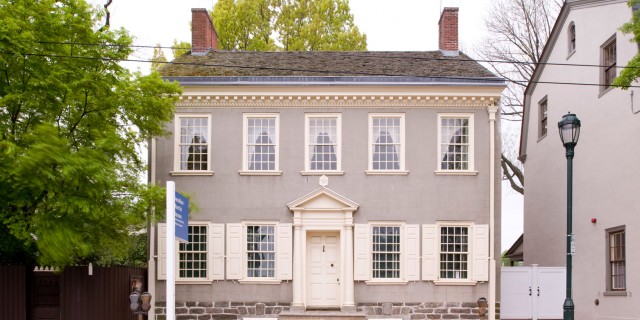 Photo courtesy of NPS
Visit the house President Washington called home twice for several months in 1793 and 1794, making it the oldest Presidential residence in the United States.

In 1793, he took refuge here from the deadly yellow fever epidemic in Philadelphia.  The following summer, it was a welcome retreat from the heat of the capital city.

Now, the site features new interactive exhibits about Washington's family and household, including enslaved Africans who lived here. Visitors can glimpse into the private world of this very public man.

The Germantown White House is also known as the Deshler-Morris House, named for its first and last owners.
Hours
Currently Closed to the Public
Accessibility
Wheelchair Accessible
Service Animals Welcome
Audio Description