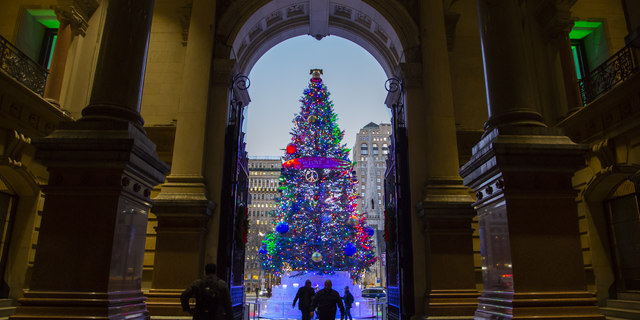 C. Smyth for Visit Philadelphia
The City of Brotherly Love sparkles and delights.
Celebrate the holidays in Philadelphia, with outdoor ice skating, multi-media light and music shows, pop-up holiday shopping districts, and more.
Start your season at Independence Visitor Center for personalized service from expert staff who can help curate your holiday experience wish list.
We're open with extended hours and free, festive programming so you can focus on making magical moments and memories.
Start Here:

Personalized Service
Our multilingual staff provides expert tips to ensure your stay is unforgettable. After starting here, you'll know why National Geographic named Philadelphia the top U.S. city to visit in 2020.

Holiday Hours
In our dedication to provide an exceptional welcome experience for every visitor, Independence Visitor Center will offer extended hours from Dec. 26 - 30, 8:30 a.m. - 7 p.m., and be open on New Year's Day, Jan. 1, 8:30 a.m. - 6 p.m.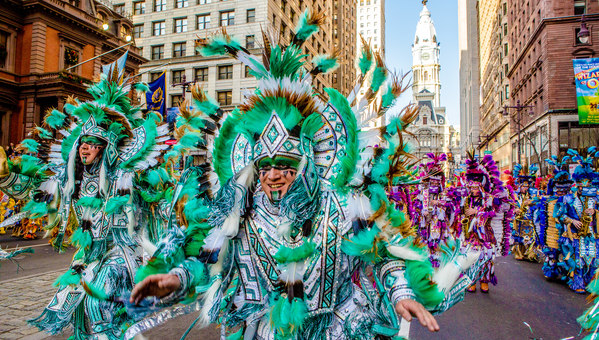 Philadelphia rings in the New Year like nowhere else with the 120-year tradition of the New Year's Parade, a sequined spectacle of fiercely competitive revelery on January 1.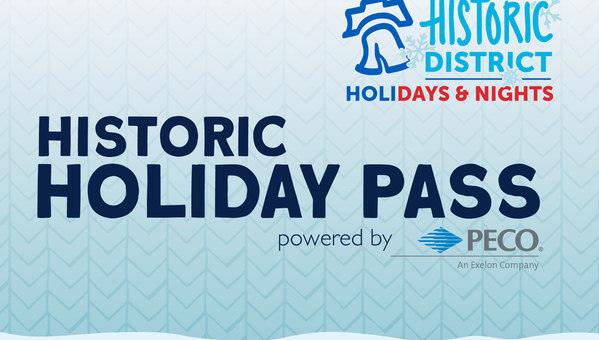 Enjoy historic savings and festive fun with the Historic Holiday Pass! This digital discount pass program includes offers redeemable at attractions, museums, restaurants, and shops in the Historic District.