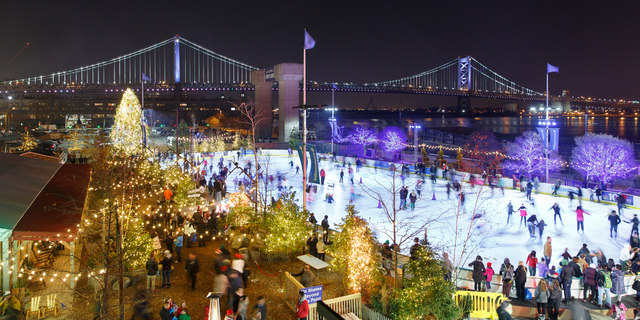 Photo by Matt Stanley for DWRC
Blue Cross RiverRink Winterfest
Celebrating its 25th anniversary, Blue Cross RiverRink has become a Philadelphia winter tradition. In addition to the world-class ice skating rink, Blue Cross RiverRink Winterfest has expanded into a full seasonal winter park on the Delaware River Waterfront,
The fairytale winter landscape includes an outdoor seating area with fire pits; cozy warming cabins, the Franklin Fountain Confectionery Cabin, Kids Lodge and arcade, and a chalet-inspired Lodge with food and beverages from Garces and Chickie's and Pete's.
Hours
November 29, 2019 - March 8, 2020
Monday - Thursday
1 - 11 p.m.
Saturday
11 a.m. - 1 a.m.
Accessibility
Wheelchair Accessible
Service Animals Welcome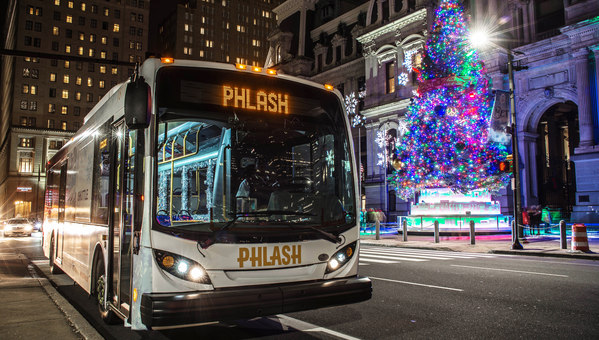 PHLASH Holiday Evening Service
PHLASH provides special evening service to 7 stops located near holiday attractions throughout the city, every Friday - Sunday, 6 - 10 p.m.


Location
Blue Cross RiverRink Winterfest
101 South Columbus Blvd.
Philadelphia, PA 19106
United States