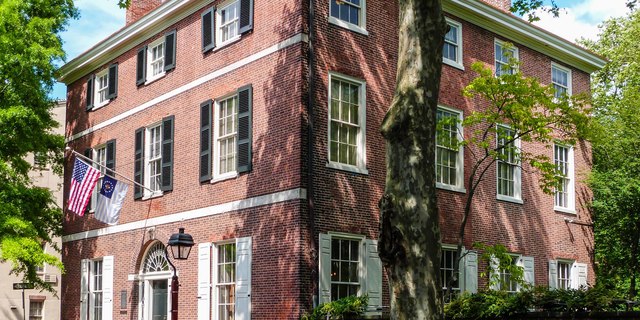 Photograph by Bonnie Halda
Henry Hill, a Madeira wine importer and original member of the First City Troop, built the house in 1786 and lived there until the late 18th century, when it was purchased by the Physick family in 1815.
The Hill-Physick House is a square, four-story brick house that is the only free-standing Federal townhouse remaining in Society Hill.
With its huge doorway fan light (the largest in any Pennsylvania residence in 1786); grand proportions; and straight, classical lines; the Hill-Physick House is an exceptional example of the Federal style.
Hours
Public Tours Available on the Hour:
Thursday - Saturday
11 a.m.-4 p.m.