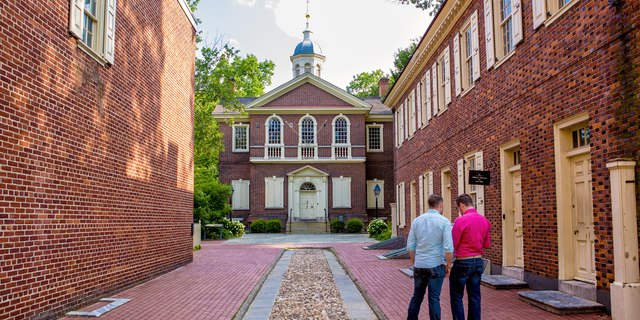 Photo by J. Fusco for Visit Philadelphia
Carpenters' Hall is a treasure in Historic Philadelphia. It hosted the First Continental Congress in 1774 and was home to Franklin's Library Company, The American Philosophical Society, and the First and Second Banks of the United States.
Hours
Open Wednesday - Sunday
10 a.m. - 4 p.m.
Accessibility
Wheelchair Accessible
Service Animals Welcome