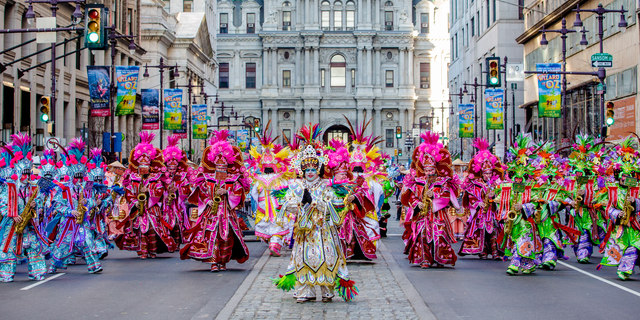 Photo by J. Fusco for Visit Philadelphia
Ring in 2022 at the Mummers Day Parade!
Ring in 2022 by attending the annual Mummers Day Parade on New Year's Day!

Don't miss the time-honored tradition that brings together more than 10,000 costumed adults and children as they march from City Hall south on Broad Street to Washington Avenue.
The Mummers Parade is a family-friendly celebration that has delighted visitors from Philadelphia and beyond for more than 120 years.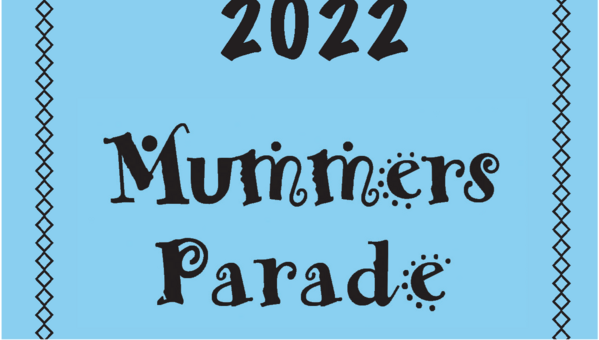 Your Ticket to the Mummers
The Parade is free to attend, but tickets are available to purchase for bleacher seating at the City Hall Performance Zone, and for the Fancy Brigade Finale performances at the Convention Center.
The Experience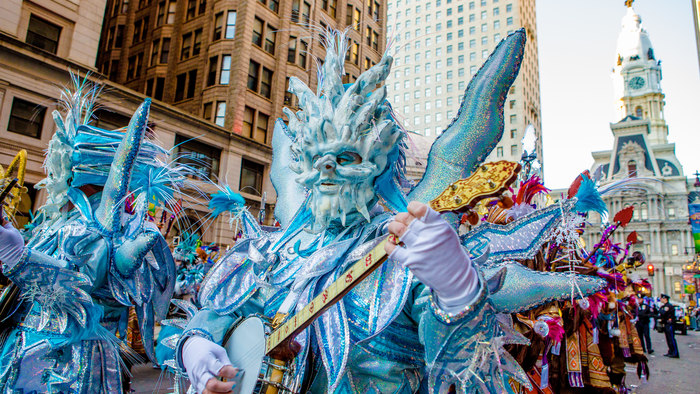 The Mummers Parade
The Mummers Parade kicks off from City Hall, and proceeds south on Broad Street to Washington Avenue. Thousands of parade goers line the street to watch the revelry, cheer on the performances, and celebrate the New Year.
January 1, 9 a.m - 6 p.m. 

Fancy Brigade Shows
After the Fancy Brigades finish the parade route, they head to the Pennsylvania Convention Center to put on two elaborate Broadway-style performances for ticket holders.
January 1, 11:30 a.m. and 5 p.m.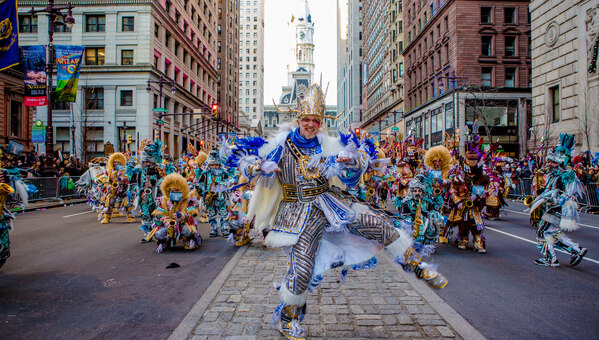 History of the Mummers Parade
For 120 years, Philadelphia has rang in the new year with a festive celebration, The Mummers Parade. More than 10,000 men, women, and children in lavish, glittering costumes do the "Mummers Strut" down Broad Street, stopping to perform at three performance areas along the way as part of a fierce competition.

The Mummers are comprised of 40+ organized clubs, categorized into five divisions that each have their own performance specialty, and compete against each other for bragging rights, the Comics, Wench Brigades, Fancies, String Bands, and Fancy Brigades.