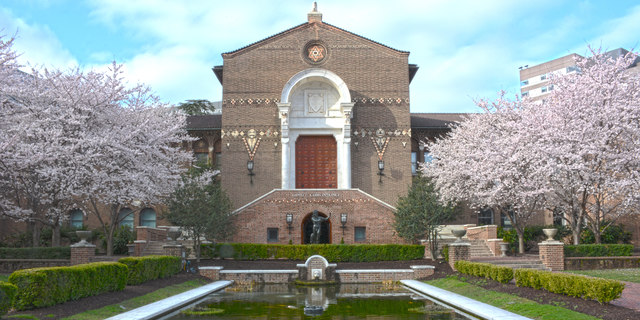 Photo courtesy of Penn Museum
A must-see destination in Philadelphia, the Penn Museum welcomes you to discover ancient Egypt, Rome, Greece, Asia, and the Middle East. With a collection of more than one million objects from across the globe, this museum invites visitors to unlock the wonder of the human story while exploring their own place within it.

The Penn Museum is housed in an eclectic building featuring mixed architectural elements and surrounded by outdoor gardens, fountains, and a koi pond that provides a peaceful urban oasis. After entering the building, visitors are greeted with awe-inspiring stories told through galleries dedicated to Egypt, Greece, Rome, Etruscan Italy, China & Japan, and a brand new suite of Middle East Galleries.
Hours
Open Tuesday - Sunday
10 a.m. - 5 p.m.
Accessibility
Wheelchair Accessible
Service Animals Welcome
Sensory-Friendly
Mother's Room
Braille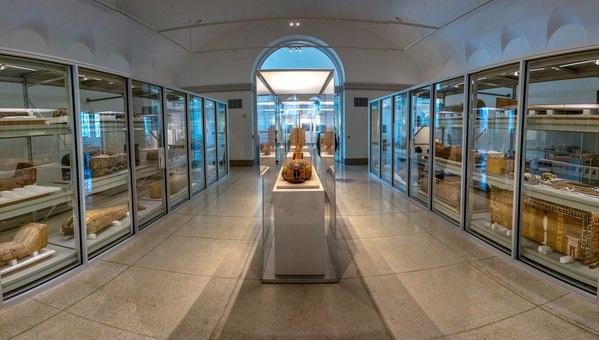 Ancient Egypt: From Discovery to Display
Walk in the shoes of an archaeologist! Explore the journey artifacts take, from excavation and conservation to display in a museum. More than 200 objects are included in this three-part, 6,000 sq. ft. exhibition.