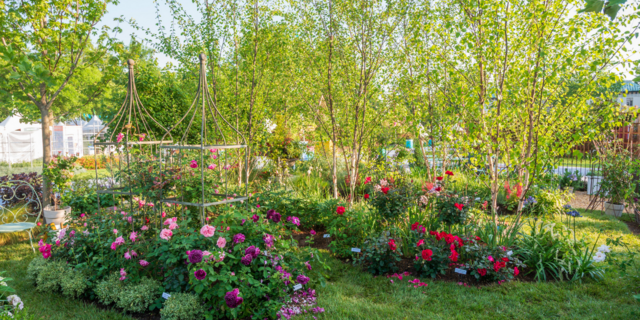 Photo by Rob Cardillo for Pennsylvania Horticultural Society
The 2022 Philadelphia Flower Show will be "In Full Bloom" June 11 - 19 at FDR Park! The Show welcomes all on a journey to explore the restorative and healing power of nature and plants, while experiencing all that gardening offers to improve our lives. 
"In Full Bloom" connotes good health, a positive well-being, and a passion for life that culminates in a gorgeous and colorful spectacle. See breathtaking exhibits, learn about plants, and talk with experts. This year's Show will place floral and garden displays front and center, featuring an abundance of displays by premier floral and landscape designers. 
Visitors will encounter outdoor gardens at the peak of seasonal perfection and beauty that will inspire everyone to plan for a better tomorrow. Don't miss this opportunity to enjoy nature outdoors with family and friends!
Ticket Information
Please present this voucher at the Flower Show box office at FDR Park to exchange for a scannable admission ticket for entry. 
Transportation and Parking
Visitors can take the Reading Terminal Market Flower Shuttle serviced by PHLASH® to the Flower Show. Click here to learn more about the $20 amenity package. 
Flower Show guests have several options for official Flower Show parking close to FDR Park. Including:
Naval Hospital Lot - 1561-1999 Pattison Avenue
Citizens Bank Park Lots - T & U
Wells Fargo Center Lots - A & B 
If you are taking public transportation, the Flower Show is easily reached via Septa's Broad Street Line. Ride it south to NRG Station, and the entrance to the Flower Show is a five block walk from the station. 
Hours
Saturday, June 11 - Saturday, June 18
10 a.m. – 8 p.m.
Sunday, June 19
10 a.m. – 6 p.m.
Accessibility
Wheelchair Accessible
Sign language interpreter
Service Animals Welcome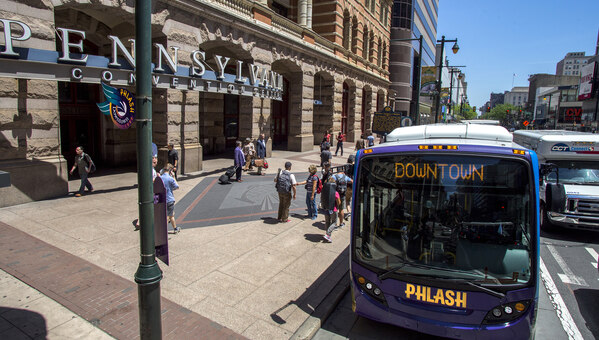 Reading Terminal Market Flower by PHLASH
Keep your tradition alive - start your visit to the Philadelphia Flower Show at the Reading Terminal Market with the Reading Terminal Market Flower Show Shuttle, serviced by PHLASH®, a $20 round-trip transportation package providing shuttle service between Reading Terminal Market and the 2022 Flower Show, located in FDR Park.