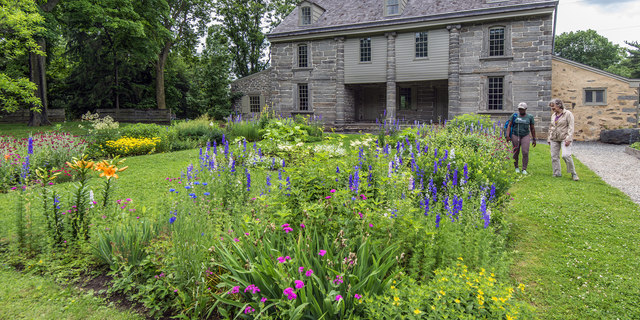 Photo by R. Kennedy for Visit Philadelphia
In any season, Bartram's Garden is a must-see attraction that is off the beaten path. The 45-acre National Historic Landmark is located on the banks of Schuylkill River, offering guided tours the 1731 John Bartram House and Garden, opportunities for birding and picnicking, and hands-on opportunities for visitors of all ages to explore science, horticulture and natural history.
Guided tours are offered for a small fee from Thursday to Sunday. 
Hours
10:00 a.m. - 4:00 p.m.
Bartram's Garden is open to the public daily.
10:00 a.m. - 6:00 p.m.
Welcome Center, Monday - Friday
Welcome Center, Saturday and Sunday