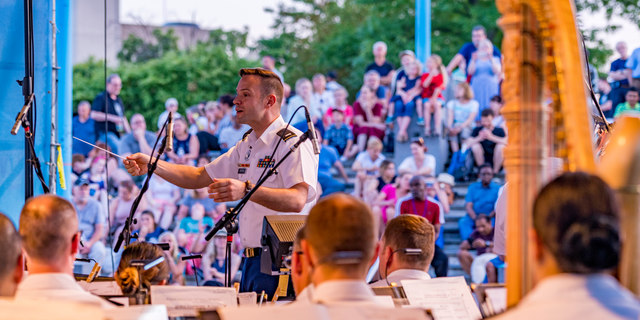 Photo by J. Fusco for VISIT PHILADELPHIA
This patriotic, all-star concert stars the United States Army Band, Pershing's Own, which provides music in support of the all branches of government, including the Department of Defense, Department of the Army, and the U.S. Army Military District of Washington.

After the concert, stick around for a dazzling fireworks show over the Delaware River Waterfront.
Hours
July 2, 2022
7:00 p.m. - 9:00 p.m.
Accessibility
Wheelchair Accessible
Service Animals Welcome
Location
U.S. Army Band "Pershing's Own" Concert and Fireworks
Great Plaza at Delaware River Waterfront
S. Columbus Boulevard and Chestnut Street
Philadelphia, PA 19106
United States