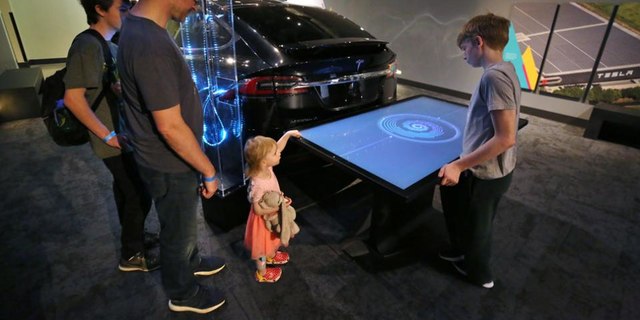 Courtesy of the Franklin Institute
Now/Next at the Franklin Institute
NOW/NEXT features changing exhibits at The Franklin Institute, fueled by pop culture and emerging trends in science and technology. Discover future-forward innovations and consider the choices we face about their impact on our world.
Current Exhibit: Batteries: The world runs on batteries—from smartphones and electric cars, to massive data centers and energy systems that harness the sun. Built on innovations in chemistry, physics, and materials science, batteries have transformed our lives. Now, as we look for new energy solutions to tackle the challenges of a changing climate, the next revolution in battery technology could lead the way.
Pricing
Included with General Admission Ticket
Hours
Open Daily
9:30 a.m. - 5 p.m.
Accessibility
Wheelchair Accessible
Service Animals Welcome
Mother's Room
Location
Now/Next at the Franklin Institute
222 North 20th Street
Philadelphia, PA 19103
United States