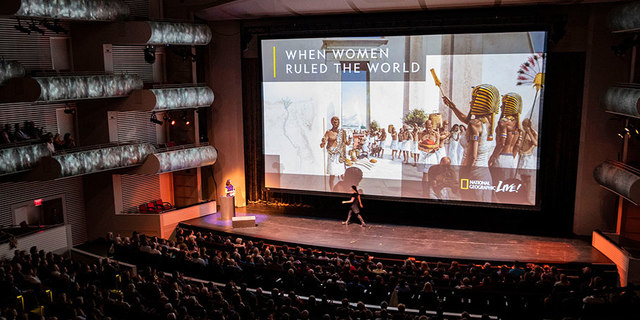 National Geographic Live Speaker Series: "When Women Ruled the World"
Join professor of Egyptology and author Kara Cooney for a discussion about the power and influence of the women who ruled ancient Egyptian society. The presentation discusses how female pharaohs and queens like Cleopatra, Neferusobek and Neferiti were successful leaders, and what we can learn from how they ruled.
Pricing
Tickets starting at $24.50
Hours
Wednesday, March 18
7:30 p.m.
Location
"When Women Ruled the World" at the Merriam Theater
250 S Broad St
Philadelphia, PA 19102
United States