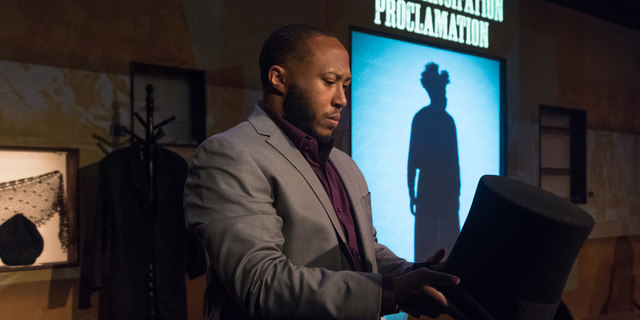 Photo by Daniel Kontz
FOURTEEN: A Theatrical Performance
The National Constitution Center presents FOURTEEN, a theatrical performance that sheds new light on the Reconstruction era and the ratification of the 14th Amendment.
Through dramatic interpretation of original texts, the 35-minute performance brings to life the leaders, influential figures, and everyday Americans who were central to the Reconstruction era.
The performance is presented in conjunction with the National Constitution Center's permanent exhibit, Civil War and Reconstruction: The Battle for Freedom and Equality.
Performances are free with general admission to the National Constitution Center.
Pricing
Included with the price of General Admission
Hours
February 4 - March 27, 2020
Monday - Friday
10:30 a.m., 11:30 a.m., 1:30 p.m.
Location
FOURTEEN: A Theatrical Performance at National Constitution Center
525 Arch Street
Philadelphia, PA 19106
United States