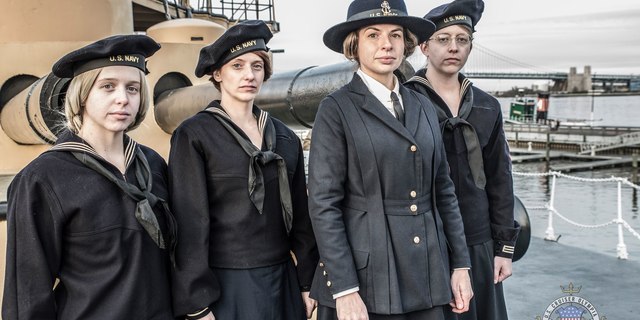 20th Century to Present: The Changing Role of Women in the Navy
This event has been postponed. Please check back soon for updated information. 
Join the Cruiser Olympia Living History Crew at Independence Seaport Museum to explore the roles of women on board ships and in the Navy during Olympia's time period.
During Olympia's service, under the Naval Act of 1916, women were finally allowed to serve in an active role with the United States Navy. Though limited to a clerical and administrative role, these women were a vital part of the logistical structure of the Navy in World War 1 and were the beginning of acceptance and equal treatment for women within military service.
Pricing
Included with the price of General Admission
Hours
Saturday, March 14
10 a.m. - 5 p.m.
Location
20th Century to Present: The Changing Role of Women in the Navy at Independence Seaport Museum
211 S. Columbus Blvd.
Philadelphia, PA 19106
United States