HERSHEY'S Kitchens café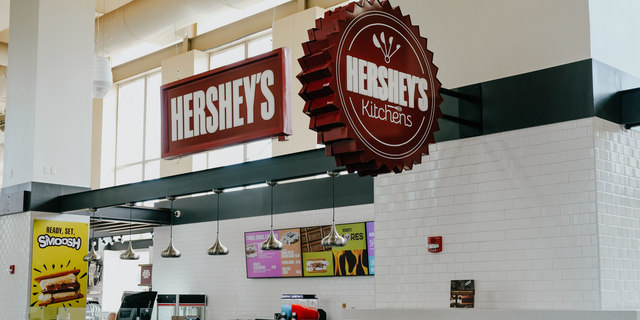 The sweet land of liberty is now even sweeter.
Open for business at the Independence Visitor Center: the first-ever café by HERSHEY'S Kitchens!
The café offers indulgent treats by the historic brand, locally-sourced savory menu items, coffee beverages by La Colombe, and HERSHEY'S-themed merchandise and souvenirs.
Visitors and residents alike can enjoy lunch or a snack in the stunning new space, with expanded seating and dedicated "itinerary planning" area.
HERSHEY'S Signature S'mores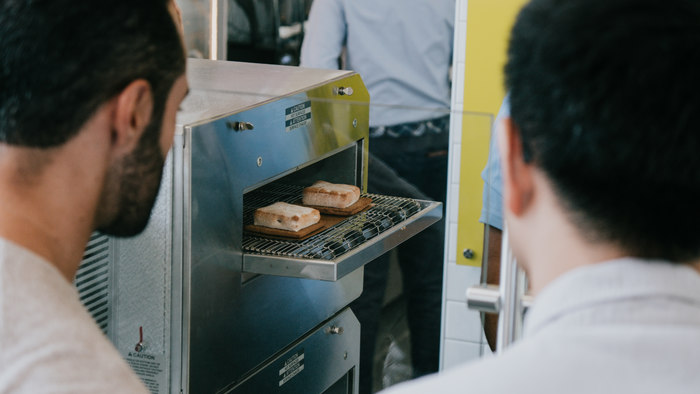 Ready
Indulge at the permanent s'mores making station that creates HERSHEY'S one-of-a-kind recipe with 4 x 4 in. graham crackers and custom marshmallow.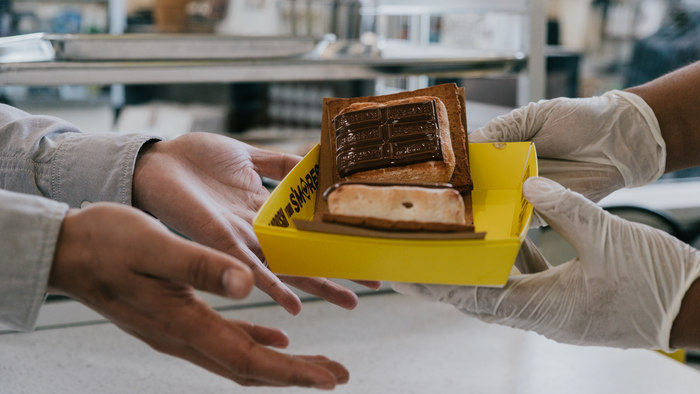 Set
Customize by choosing HERSHEY'S Milk Chocolate, Cookies 'N' Creme, Special Dark, or REESE'S Peanut Butter Cups.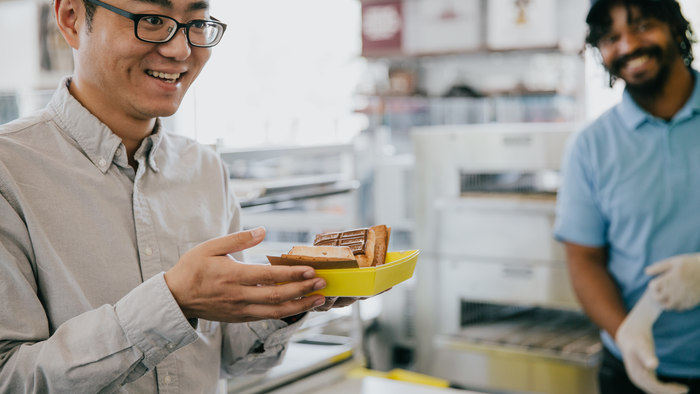 S'moosh!
Watch the made-to-order process by HERSHEY staff, then complete with your very own s'moosh!
Other Menu Items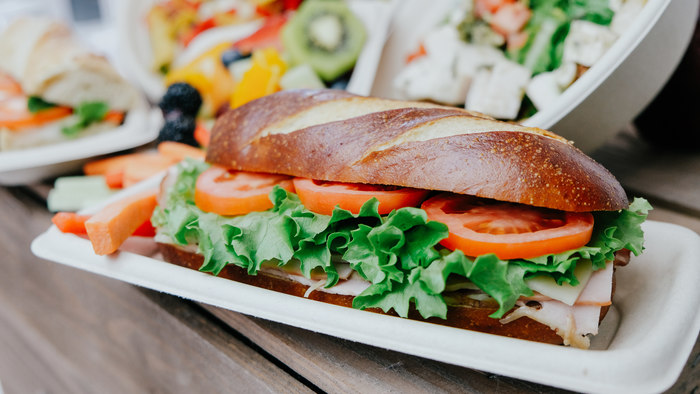 Grab & Go
Enjoy freshly prepared, locally sourced salads, sandwiches, and healthy snacks, like fruit salad and hummus with veggies.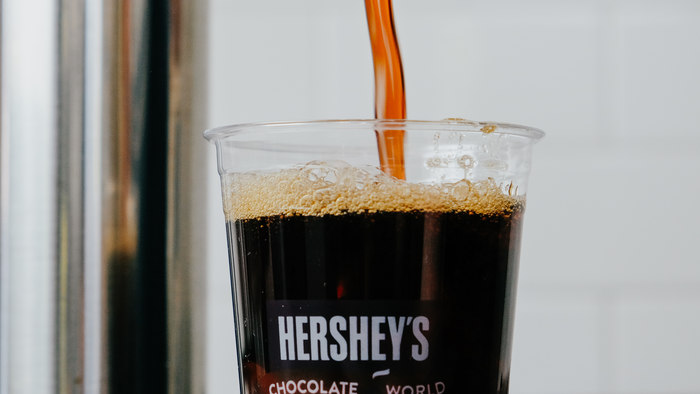 La Colombe Coffee
Enjoy freshly brewed or iced pure black coffee on draft by Philadelphia-based roaster, La Colombe.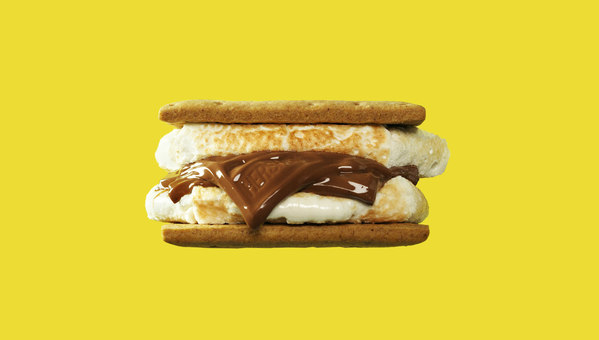 In addition to indulgent s'mores, the café offers locally sourced salads and sandwiches; warm-baked breakfast items; La Colombe coffee beverages, and HERSHEY'S Hot Cocoa!
Themed Merchandise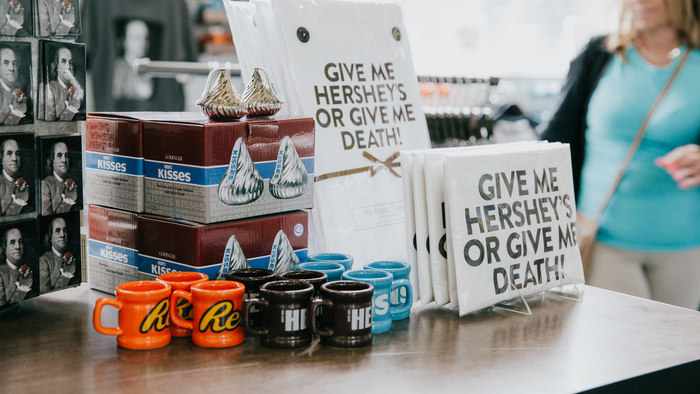 Retail Shop
The café also includes a retail shopping experience offering themed merchandise, apparel, and home accessories.

Custom Gifts
Pick out the perfect souvenir, with custom designs that incorporate the HERSHEY brand and Philadelphia icons.