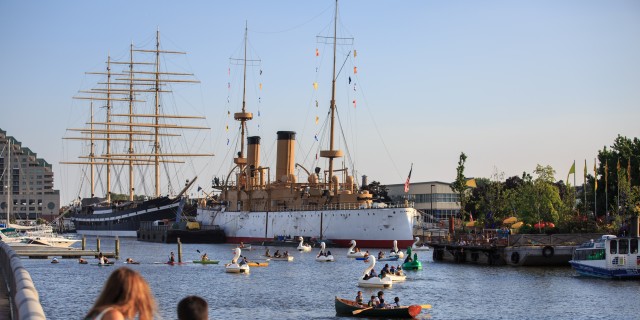 Photo by Matt Stanley for DWRC
Access and discover the Delaware River Waterfront for one low price.
Please Note: the Waterfront Pass sales have concluded for 2018.
Located a short distance from Philadelphia's Historic District, the Delaware River Waterfront features attractions, events, tours, and museums. 
The Waterfront Pass offers a great way to expand exploration of the city, to access and discover the Waterfront. 
The Pass includes: a One-Day Pass on Philly PHLASH; Two-Day Admission to Independence Seaport Museum; and a One-Hour Cruise on Patriot Harbor Lines.

The Waterfront Pass is available for purchase exclusively at the Independence Visitor Center, beginning June 1. The Waterfront Pass is valid every Thursday - Sunday. Prices are: $27/Adults, $24/Senior Citizens/Military, and $17/Children (ages 3 - 12).  
Included in The Waterfront Pass: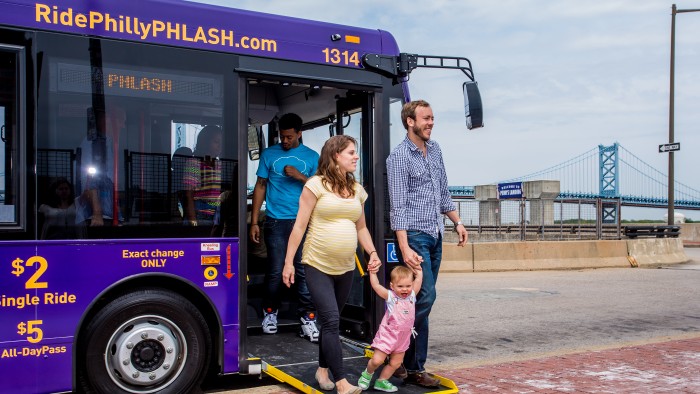 Philly PHLASH
The most convenient way for visitors to get around Philadelphia, the Philly PHLASH has stops located near must-see attractions throughout Philadelphia. PHLASH Stop 1 at Penn's Landing provides access to destinations on the Waterfront.
Hours: Daily, 10 a.m. - 6 p.m., with service to each stop every 15 minutes.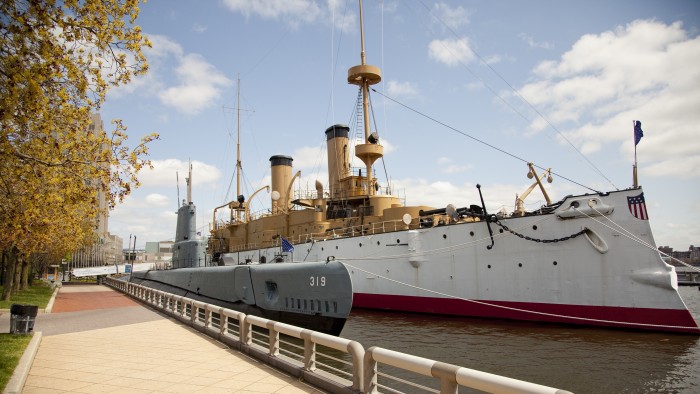 Independence Seaport Museum
Experience the region's waterways through seasonal boat rentals, a Citizen Science Lab and hands-on exhibits. The Museum is also home to two National Historic Landmark ships, Cruiser Olympia and Submarine Becuna.
Museum Hours: Daily, 10 a.m. - 5 p.m. Historic Ships Hours: Daily, 10 a.m. - 5 p.m.; Thursday - Saturday: 10 a.m. - 8 p.m.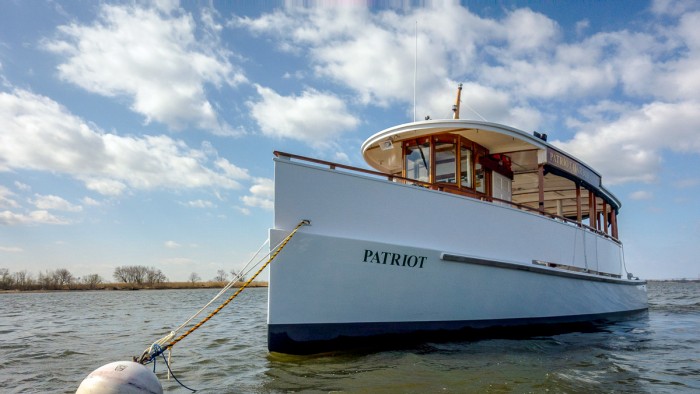 Patriot Harbor Lines
Rounding out a complete Waterfront experience, Patriot Harbor Lines offers visitors the opportunity to see "Philly-by-Boat" with a one-hour cruise along the Delaware River on a reproduction 1920s commuter yacht. 
Hours: Thursday - Sunday, 3 - 4 p.m. Visitors should arrive at the dock by 2:45 p.m. Cruises are rain or shine.
Delaware River Waterfront Sites