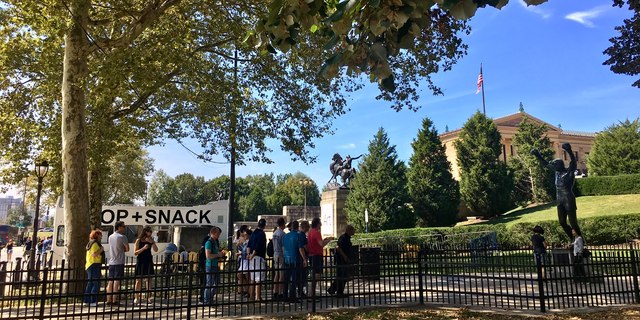 Rocky Statue Pop-Up Visitor Center
Shop & Snap! Visitors can do it all at the brand-new Rocky Statue Pop-Up visitor center location, managed by the Independence Visitor Center Corporation. 
Now open at the iconic location by the Rocky Statue at the Philadelphia Museum of Art Steps, the Rocky Statue Pop-Up provides visitor services and information from within a re-purposed double-decker bus.
Step onboard to speak with friendly, multilingual staff for insider tips and trip advice, or to purchase PHLASH passes, tickets to nearby attractions, Rocky-inspired and With Love, XOXO Philadelphia merchandise, and beverages.
Hours
Closed Temporarily
Due to COVID-19
Normal Hours of Operation:
Friday & Saturday, 10 a.m. - 5 p.m. (weather-permitting)
Accessibility
Wheelchair Accessible
Service Animals Welcome
Large Print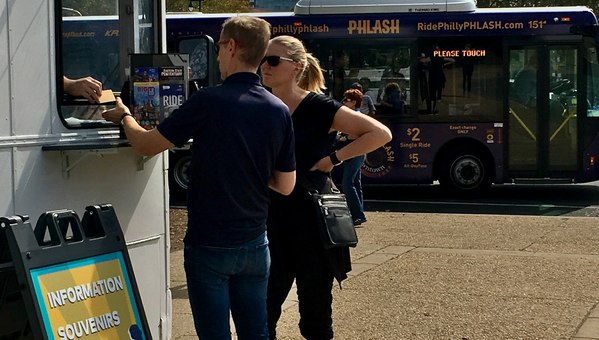 Information + Visitor Services
Ask the experts: the Rocky Pop-Up visitor center provides free information, maps, and brochures.
Location
Rocky Statue Pop-Up
2600 Benjamin Franklin Parkway
Rocky Statue
Philadelphia, PA 19130
United States