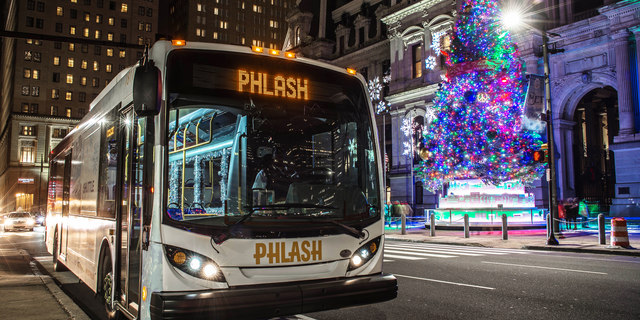 M. Pearson for IVCC
PHLASH Holiday Evening Service
New for the Holiday 2019 season: PHLASH provides service to seven stops located near seasonal attractions in the evening every Friday – Sunday from 6 – 10 p.m. 
Daytime PHLASH fares are accepted on the evening service, and a special evening rate of $2 for an All-Night Pass is available for purchase onboard vehicles with exact cash after 6 p.m.
The holiday evening route provide access to stops near Blue Cross RiverRink Winterfest, Old City District, Franklin Square Holiday Festival, the Fashion District, Winter at Dilworth Park, Christmas Village at Love Park, and LumiNature at the Philadelphia Zoo. 
Hours
November 22 - December 29
Friday - Sunday
6 - 10 p.m.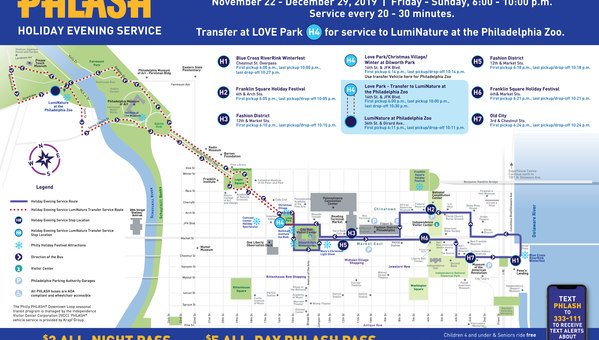 Holiday Evening Route Map
PHLASH evening service route provides access to seven stops located from Penn's Landing, to LOVE Park, to LumiNature at the Philadelphia Zoo.