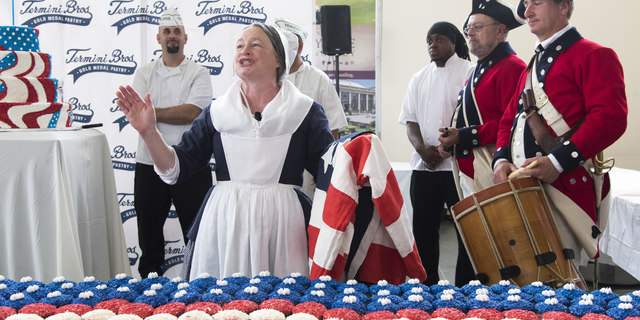 Video by Sinagoga Visuals
Photo by A. Sinagoga
Celebrate America's Birthday in America's Birthplace.
Please note: This page contains information about 2018 events. Check back soon for 2019 information!
Philadelphia commemorates Independence Day in a big way, in the place where it all began. 
Celebrations kick off with Wawa Welcome America, a multi-day festival of fun, free, family events for all ages, races, and cultures to enjoy, June 28 - July 4.
In the Historic District, historic sites and attractions around Independence Mall host special programming and extend their hours of operation to welcome the thousands who come to the area to join in the celebrations.  Click to download daily schedule of events.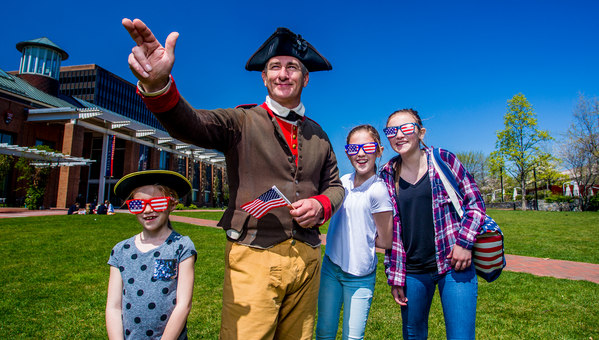 Historic Philly Scavenger Hunt
Complete tasks, earn points, and redeem a prize with a free scavenger hunt! Just download the Scavify app on your mobile device, search for the "Historic Philly Scavenger Hunt," and join!
Independence Week Activities

Wawa Hoagie Day
This annual tradition celebrates one of Philly's favorite foods and honors the troops. Wawa associates prepare and distribute 20,000+ free hoagies on Independence Mall to visitors. June 28, Noon - 2 p.m. 

Historic District Block Party
Thousands of attendees come out to a enjoy relaxed, fun block party in the Historic District with food trucks, two stages of music, and entertainment including stilt walkers, a Kids Zone, and historical characters. July 3, Noon - 7 p.m.

POPs on Independence
The 65-piece Philly POPS orchestra perform a free concert in front of Independence Hall, enjoyed by 15,000 attendees each year. This year's show features Broadway star Heather Hadley. July 3, 7 - 9 p.m.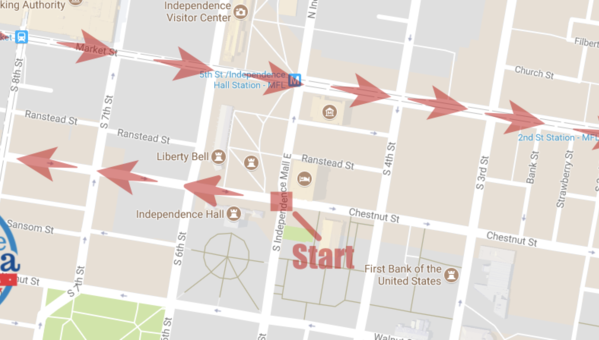 United States of America's Independence Day Parade
Reflecting the words of our Constitution, this parade through the Historic District features colorful floats representing seven different states, cultural groups, marching bands, military groups, and even Miss America. July 4, 11 a.m. - 12:45 p.m.


Independence Day at the Visitor Center

Declaration Readings
Witness the proclamation! A fife-and-drum procession lead Thomas Jefferson himself to proclaim his newly penned Declaration of Independence from Great Britain right outside the 5th St. entrance to the Visitor Center. July 4, 9:30 a.m. & 1:30 p.m.
America's Birthday Party with Termini Bros. and Betsy Ross
Celebrate America's Birthday in its Birthplace with Betsy Ross and the iconic Termini Brothers Bakery! Sing "Happy Birthday" to the nation, before enjoying on of 2,500 free red, white, and blue cupcakes from Termini's, arranged into a giant American flag inside the North Entrance of the Visitor Center. July 4, 1 p.m.